Peter Wilson is the SJA's immediate past chairman, having stood down in April after three years in the chair which helped energise the Association.
A regular on the Sunday Times sports desk for many years, Peter writes regularly on football and cricket, and enjoys opera and Arsenal. Here, he answers the SJA Questionnaire on his preferences for Oasis and NCIS, his admiration for Hugh McIlvanney, Monty Panesar, Kate Moss and the Sound of Music, and his dislike of facile post-match interviews and Jose Mourinho
What was your first sports assignment?
Reporting Chelsea matches for the Morning Star after Mike Miller (he now of IRB fame) went off to start CBC in Cardiff

What has been your most memorable assignment during your career?
1982 World Cup finals
Outline your involvement with the SJA – who introduced you, when did you join?
Ian Cole signed me up when we were at the London Daily News in 1986; Paul Trow asked me to join the committee; the committee then, very unwisely, asked me to become chairman in 2003
Television: Lost or 24? NCIS
What did you want to do as a job when you were at school? Anything but go to school
Music: Oasis or Blur? Oasis
Who has been your most difficult interviewee, and why?
Fat Stan Flashman because he wouldn't answer the questions. In the end I told him he was wasting my time
and walked out of the interview
Monty or Giles? Monty
What sport do you play now – and to what level? Freestyle alcohol intake. Gold medal standard
Who raises your ire more, and why: Mourinho or Ferguson? Mourinho
Does any of your family have any involvement with sport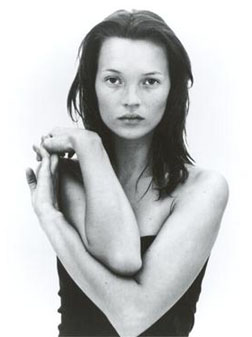 or journalism (or both)?
A distant relative had something to do with Charlton after the Second World War, and my mother worked at Odhams Press (cleaner), the Daily Mirror (canteen) and the London School of Printing (canteen), as it was. Her feeding of the masses has obviously made British journalism what it is today
What do you consider to be essential abilities for a good sports journalist?
Good eyesight, especially as managers such as Arsene Wenger miss so much
Jodie Kidd or Elle Macpherson? Kate Moss
Which colleagues or managers have been most influential or helpful in your career, and how?
Usually the person who is currently paying my wages.
What's your favourite sports-related movie, and why?
The Sound of Music. The best film ever about mountain climbing
What aspect of the business do you really dislike?
Televised
interviews with footballers who have just walked off the pitch: "Was that winning goal in the last minute of this cup final crucial?"
What sports book would you recommend, and why? Fever Pitch by Nick Hornby. Need you ask?
Boxers or Y-fronts? I like to leave some things to the imagination
Which sports journalist's work do you look for first (and why)?
Hugh McIlvanney, because his comments are usually spot on
Thierry Henry or Ian Wright? Thierry
Dr Who: Tom Baker or David Tennant? Tennant
What advice would you give to anyone wanting to enter the profession?
Know your limits. Never think you are better than you are
Read previous Questionnaires by clicking here