Impressed by Chelsea's new manager's debut, NORMAN GILLER wonders if he will match the career of a previous "young man" and manage to win the European Cup at least twice
I wonder if Sir Alex Ferguson and Harry Redknapp – from my "old git" generation – felt more ancient when Andre Villas-Boas was officially unveiled to the press as the new Chelsea manager on Wednesday.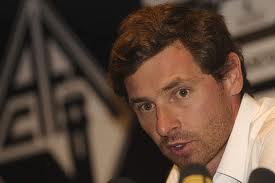 Like me, they have sons older than Andre and they are also into that stage of life when policemen look fresh out of school.
In this modern world of ours, I watched live online on ChelseaTV as the 33-year-old Portuguese – using his English grandmother's native tongue to perfection – handled the press conference with assurance, authority and a maturity that was, frankly, amazing. Eat your heart out, Fabio.
AVB (surely that is what the tabloid headline writers will make him) appears to have all the communication skills of his countryman Jose Mourinho, yet without the perceived arrogance of the Special One.
Andre has a natural charm that is going to win him instant acceptance, and I can already sense that if Roman Abramovich dismisses him in his customary impulsive style, it will be seen as heartless as shooting Bambi.
Seeing Andre field questions with the ease of a seasoned politican, I was reminded of once interviewing a manager to whom Villa-Boas would have been a veteran. A young chap called Brian Clough.
It was late in 1965, and 29-year-old Cloughie had been managing Hartlepools United (it was before the "s" was dropped from the club's name) for two months when I met him at the ramshackle Victoria Park ground. I was writing a comparison piece for the Daily Express about the contrasting lives of Billy Wright at the marble halls of Highbury and Cloughie down in the basement of the Fourth Division.
Even at his young age, Brian knew better than anybody how to milk the media. He turned up for our interview driving the team bus, which had big "L'"plates up. "Still waiting for my licence," he said. "But I'm determined to drive the team to and from away matches because one, it saves the pennies, and two, it means I am always in the driving seat."
He was effusively warm about Billy Wright. "Ah, a thorough gentleman," he said. "He went out of his way as captain to make me welcome when I won my two England caps, which is more than can be said of the selectors. They couldn't get rid of me quick enough. Repentant criminals are given more chances than they gave me."
Behind us in the public park area, assistant manager Peter Taylor was putting the players through their paces and one hammered the ball high into the air.
Cloughie turned away from me, saying: "Excuse me young man …" (I was all of four years younger than him). He then roared at the player: "Hey, if God had meant us to play in the clouds he'd have put grass up in the sky. Keep the bloody thing on the ground, or I'll bury you under it …"
When I told him the theme of my article, he said: "I'll tell you the difference between managing Arsenal and managing Hartlepools … none!
"Okay, Billy earns about five times more than me and gets to eat three good meals a day. But the actual job of managing still boils down to the same thing: the result on a Saturday afternoon. We will both sweat buckets trying to get the team in the right frame of mind and to the right peak of fitness, but once that whistle goes there is nothing more you can do.
"You live or die by what the players do out on the pitch. Whether you are hobnobbing it in the First Division with Arsenal or picking up the crumbs at Hartlepools, it's all about the ball hitting the back of the net … hopefully the opposition net. Young man, it's all about balls. And you can quote me."
The wonderfully fresh lines just kept falling off his tongue, and I knew then that here was a man – a young man – who was going to make a name for himself as a manager after a brilliant playing career cruelly cut short by a knee injury. For the record: Clough scored 251 goals in just 275 League games for Middlesbrough and Sunderland, an extraordinary strike rate.
Goodness know what Cloughie would have made of the appointment of Villa-Boas as Chelsea manager. He has never played the game above youth level, and Brian always used to insist: "Anybody who's not played the game at the top does not know what makes a player tick. You have to have experienced the kicks to earn the respect of your players."
One thing Cloughie could have advised AVB about is how to get rid of a club owner.
While I was interviewing him, a Rolls Royce pulled up outside the Victoria Park ground. "Look," said Brian, "a car being driven by nobody."
Out from behind the wheel climbed the five-foot-nothing Hartlepools chairman Ernest Ord. "Can't talk to you at the moment, Mr Chairman," he said. "Giving an important interview to this young man who has come all the way up from London to find out what a great manager like me is doing in a dump like this."
He was only half joking, and Mr Ord almost choked on his regulation football chairman's cigar.
A few weeks later Ord tried to sack Clough and Taylor. They retaliated by organising a boardroom coup, and it was the chairman who got the boot.
It's going to be fascinating to see if Villa-Boas can exert his authority on a group of Chelsea players who have been there done that with the club, and have known Andre as a friendly member of Mourinho's backroom team.
He is now in the driving seat. But, despite his success with Porto, the "L" plates have not yet been discarded. In the words of Cloughie: "Good luck, Young Man."
Read Norman Giller's previous columns for the SJA website by clicking here
---
UPCOMING SJA DATES
Thu July 14: SJA Sporting lunch with Charles van Commenee, head coach of UK Athletics, one year ahead of the London Olympics. For booking details click here.

Mon Sep 12: SJA Autumn Golf Day, Muswell Hill GC. Click here for more details and to book yourself in for the day.
Wed Dec 7: SJA 2011 British Sports Awards – Booking now open. For more details, click here.
All details subject to alteration. Keep checking sportsjournalists.co.uk for updates