The unhealthy obsession with football managers, the "embarrassment" of the latest sacking, one footballer's sacrifice, county cricket's financial fears after the conviction of Allen Stanford, England rugby captains past and present, and allegations of cheating in a high-profile 100 metres race in Jamaica. This week's sport and media quotes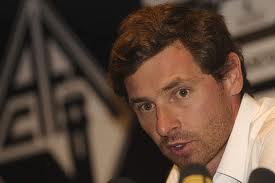 "My future is not a question for me, it is a question for the owner" Andre Villas-Boas after a late goal sees Chelsea lose at West Brom on Saturday. Within 24 hours, he was sacked.
"It hasn't been an easy day for those who, like me, are part of Chelsea. I would like to thank the manager and wish him luck" Juan Mata, the Chelsea midfielder, Tweets his farewells.
"Looking for an eighth manager in nine years is a serious embarrassment to the owner, the club, the fans and the league" Richard Bevan, the chief executive of the League Managers' Association, underwhelmed by the latest sacking of a Chelsea manager, estimated to cost club owner Roman Abramovich £9 million.
"He sacks who he wants. He sacks who he wants. Roman Abramovich: he sacks who he wants" Chelsea fans' chant at FA Cup replay at Birmingham City.
"We are a happy family and tonight everybody is happy" Roberto di Matteo, the caretaker coach at Chelsea following his first game in charge.
"If you were looking for a handy metaphor for the state of football below the Premier League, Blackpool v Hull City on Sky on Friday night would do. Blackpool took to the field in shirts carrying the name of their sponsor, Wonga.com, while Hull's bore that of Cash Converters; a loan firm versus a pawnbroker, more or less. Hard times. The fans' chants, echoing round a half-empty stadium (or half-full, if you are one of those people), Sky's Friday night second team, and a deal of banal football completed the picture" Martin Kelner in his sport on TV column for The Guardian.
"If it's dirty, filthy money, we're all going to feel a bit guilty. We'd have to look at it very closely, because there might be a moral obligation to pay it back" Jim Cumbes, Lancashire's chief executive, on how county cricket clubs may be forced to repay each £50,000 they received from Allen Stanford, who has been found guilty of 13 of 14 fraud charges in a US court.
"I volunteered to walk with no redundancy package today to help the other people in the club who have families to support like the kitchen staff" Gregg Wylde, the £400,000-rated 20-year-old Rangers winger, after choosing to terminate his contract with his financially imperilled club.
"I was not happy with the referee" Arsene Wenger after his Arsenal side won 3-0 against Milan in the Champions League, to be eliminated 4-3 on aggregate.
"Where have this Arsenal side been all season?" Tony Cascarino, The Times columnist, joins the praise for the Gunners' performance against Milan and in their two previous victories over Tottenham and Liverpool.
"One's hundred metres" Sun headline after Prince Harry "beat" Usain Bolt in a photo-op during a royal visit to Jamaica.
"He cheated. I said we would have a re-match at London 2012. He said he was busy" Bolt.
"You can't buy that" Steve Wilson, Associated Press's Olympic correspondent, on the value of the publicity of the Harry v Usain stunt for Puma, who clothed the prince on the day in their own kit, and pays the sometime Richard Branson impersonator an estimated $10 million per year for his endorsement.
"I could do with another six months" Ian Thorpe, the Australian swimmer, who faces his national Olympic trials next week as he makes a comeback to the sport after a four-year retirement.
"Yes, and there'll be strawberries at half-time" Ian Ritchie, the RFU's new chief executive, to BBC Radio's Garry Richardson's question about putting a roof on Twickenham, just as he did with the Centre Court when in charge at Wimbledon.
"He's a very good player, very young, still learning, got most of the shots. I think he's got a fairly bright future" Lee Westwood, tongue in cheek, after shooting a 63 final round in Florida yet still failed to beat Rory McIlroy, whose latest tournament win installed him as the second youngest world No1.
"You can't get to No1 in the world unless you're consistent, and he's won a few times here and there but he's been very, very consistent. That's what you have to do" Tiger Woods, whose final round 62 in the Honda Classic was also not good enough to beat McIlroy.
"To describe McIlroy's play over the last six months as 'consistent' is like suggesting Picasso's blue period was 'half decent'" Lawrence Donegan, The Guardian's golf correspondent.
"The notion that the success or failure of the England football team lies exclusively in the hands of its manager is at best simplistic and at worst deeply damaging" Patrick Collins in his Mail on Sunday column makes a strong point about the near-exclusive focus on the team manager, rather than the team.
"I went to an autumn international once, against South Africa I think, for an 18th birthday present. Charlie Hodgson did a cross kick to Mark Cueto, who scored in the corner. Charlie scored as well. I reminded Charlie of that the other day" Chris Robshaw, the new England captain, who had only watched one international match at Twickenham before he led the side out against Wales last month.
"In your mind, you will never not want to play; unfortunately the body just seems to give up. It is a very emotional time for me. Everything comes to an end – for a sportsman, too soon. But I've loved my career, it's been phenomenal, incredible" Lewis Moody, Robshaw's predecessor as England captain, succumbs to one last injury and, at 33, retires from top-flight rugby.
"He was one of the most committed guys I ever played with and had a complete disregard for his own physical well-being. It's sad that he has had to retire but he should be remembered for a great career and as someone who never gave less than 100 per cent for his club and country" Martin Johnson, Moody's former captain, team mate and national manager, pays his tribute.
"Clearing the office out today, three dead mice in various stages of decay" Graeme Swann, on Twitter, demonstrates that England cricketers spend long perioids away from home.
---
UPCOMING SJA EVENTS
Mon Mar 12: SJA British Sports Journalism Awards in London. A gala dinner celebrating our colleagues work.
Mon Apr 16: SJA Spring Golf Day, Surbiton GC. Watch the SJA website for booking details.

Thu Apr 19: SJA Annual General Meeting, Fleet Street, 12.30pm. Click here for details.

Thu May 10: SJA Ladbrokes Lunch with former England cricket captain Alec Stewart. Booking details to be announced.