From the British Olympic Association

In preparation for the Rio 2016 Olympic Games, the International Olympic Committee (IOC) has made its allocation of "E" category accreditation to each National Olympic Committee.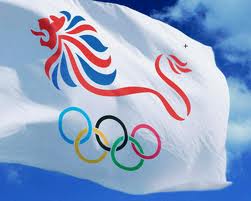 This process is open to print, internet and photographic media organisations that are based in the United Kingdom and meet the BOA's guideline standards.
The IOC is responsible for accrediting all non-rights-holding television and radio broadcasters (ENR).
Applications for ENR accreditation to cover the Olympic Games in Rio in 2016 will be available on the IOC website www.olympic.org/accred2016 between 5 February and 1 April 2015.
Application Process for E category accreditation
All organisations/freelance media are required to request, in writing, the number of representatives from your organisation that you wish to send to Rio 2016. This request will be put forward to the British Olympic Association (BOA) Media Advisory Committee (MAC) for accreditation to the 2016 Olympic Games.
Please note only one application will be considered per organisation and at this point, we only need to know the total number of "E" accreditations that you are applying for.
This request should be sent to mediaaccrediation@boa.org.uk no later than 24 October 2014.
Please note that the number of accreditations awarded to the BOA is significantly reduced for Rio 2016 compared to its London 2012 host nation allocation.
Given the likely demand, please be advised that there is no guarantee that the MAC will be in a position to fully satisfy your initial allocation request.
Once numbers have been approved by the MAC, media will be notified of their allocation in January 2015. The Press by Name procedure begins in November 2015.
For more information, and to obtain the BOA Media Accreditation Application Form, Guidelines and other documents, contact Laura Meech, Laura.Meech@TeamGB.com
---
UPCOMING SJA EVENTS

Mon Sep 15: SJA Autumn Golf Day, Muswell Hill GC – Book your place now. Non-members very welcome
Thu Dec 11: SJA British Sports Awards, sponsored by The National Lottery, at the Grand Connaught Rooms