From the RFU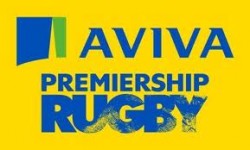 Accreditation for the Aviva Premiership Rugby Final 2012 at Twickenham Stadium on Saturday May 26, 2012, is being handled via www.premiershiprugbydata.com
Accreditation is now open here for all media but closes at 12 noon on Tuesday, May 22. Requests made after this time will not be processed.
Applications should be made through the online system available at www.premiershiprugbydata.com. Those not registered for that system should email accreditation@premiershiprugby.com to request a registration form.
Twickenham Stadium annual pass holders
Annual pass holders should still apply through the Premiership Rugby system, as this will allow you to apply for additional facilities such as car parking. If you do not apply through the Premiership Rugby system, you will risk not being able to access the facilities you wish.
Full instructions on the collection of passes and other information will be confirmed by email on confirmation of your application.
Any queries should also be directed to accreditation@premiershiprugby.com