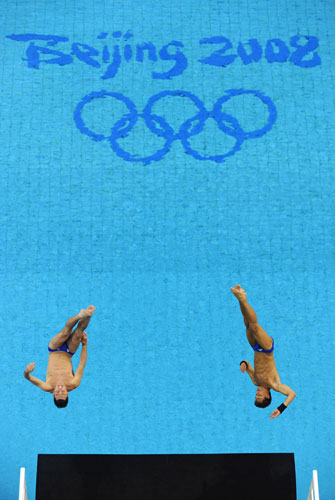 The Guardian's award-winning photographer TOM JENKINS has made his selection of some of his best images of 2008.
The picture here shows Blake Aldridge and Tom Daley, in the 10-metre synchronised diving final at the Beijing Olympics.
The British duo take their disastrous fifth dive after which they had their famous spat.
Says Jenkins, "For several days before the competition I badgered the venue photo chief to let me into the roof gantry. Eventually he said yes but I had to wear a full safety harness and make sure every piece of equipment was secured to the metalwork of the gantry." (1/1600@f4, iso2000, 100mm)
Click here to view the full gallery of Jenkins's 2008 pictures.
---
Enter the 2008 SJA British Sports Journalism and Photography Awards – for further details, click here
---