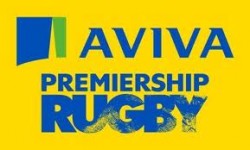 The Sports Journalists' Association is working together with the Rugby Writers' Club and several leading media organisations, including the Press Association and News International, on discussions with Premiership Rugby over a proposed centralised accreditation system.
Premiership Rugby announced the online accreditation scheme just over a week ago, with the new club season less than a month away.
In launching the system, Premiership Rugby distributed a document that all journalists – reporters and photographers – would have to sign.
Newspapers and news organisations could sign-up once for all their staff and stringers, but freelancers are each expected to sign individually to the terms, which included a £2 million public indemnity insurance clause and conditions which restrict what can be reported on or photographed at matches.
"Without signed terms and conditions you will not be able to access the accreditation system and will therefore be unable to apply for or attend matches," Premiership Rugby warned.
Barry Newcombe, the chairman of the SJA and a leading member of the Rugby Writers, has been encouraged by the willingness of Simon Lewis, from Premiership Rugby's communications department, to discuss with media groups the system and its terms and conditions.
"It's a new system, and it's important that we get it right, for the rugby clubs and for the media," Newcombe said.
"We welcome Premiership Rugby's willingness to listen to our concerns, in areas that we are all too familiar from over-dogmatic systems that have been imposed on sports journalists in recent times by other sports.
"The insurance requirement for freelancers would be a massive burden, and there are restrictions on reporting and photography, and demands on journalists' copyrighted material, which need to be looked at very closely," Newcombe said.
While productive discussions continue, the SJA is advising its members and their employers to make it clear that while they may sign Premiership Rugby's terms and conditions ahead of the 2010-2011 season, they are doing so simply to assist in testing the online accreditation system. They expect to be held only to those terms  which may ultimately be agreed between Premiership Rugby and news industry representatives.
We continue to seek feedback from sports editors and picture editors, rugby writers and photographers, on the new system.
Send your comments on the new process to Paul Morgan, chairman of the RWC at paul_morgan@ipcmedia.com, or to Andrew Moger, at the News Media Coalition andy@newsmediacoalition.org.