From UK Sport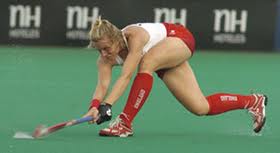 WHAT: With just one year to go to the start of the London 2012 Olympic and Paralympic Games, this media briefing will provide an update from the nation's elite sports agency on Mission 2012, the mechanism by which UK Sport tracks and supports the progress of all Olympic and Paralympic sports in their preparations for the home Games.
WHEN: Monday July 25. Mission 2012 Tracker Boards available for viewing from 1.30pm, briefing will commence at 2pm, followed by an opportunity for one to one interviews.
WHERE: UK Sport, 40 Bernard Street, London, WC1N 1ST (opposite Russell Square Tube station).
WHO: The briefing will be hosted by Liz Nicholl, Chief Executive, and Peter Keen, Director of Performance, who will be joined by David Faulkner, Performance Director of GB Hockey, and Lorraine Brown, Performance Director of British Handball.
If you would like to attend or have any specific interview requests, please e-mail Jessica Whitehorn: jessica.whitehorn@uksport.gov.uk