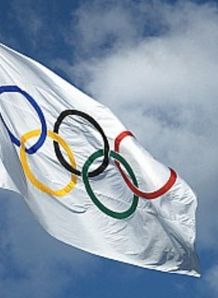 With most of the Olympic world in Lausanne this week for an important Executive Board meeting on 2016 bid cities and possible new sports for the Games, a row has broken out among members of the Olympic Journalists' Association over a recent invitation to Jean-Marie Weber, the man at the centre of £77 million sporting bribery allegations, to join them.
JENS WEINREICH, an OJA member and award-winning German journalist, has posted this open letter
Dear colleagues,
I have had a shock. My head is spinning. My legs are weak, my brain spins. I grip the edge of my desk and croak for a glass of water.
Coming back from Coventry, England, where I attended the stimulating Play the Game conference, I was greeted by the new directory of the Olympic Journalists Association (OJA). I do thank Alain Lunzenfichter, Steve Wilson and Adrian Warner, Wakako Yuki, Karolos Grohmann and Pirate Irwin for their honorary work in the OJA Executive Committee.
But something in it leaves me trembling.
In the new directory I found my name alongside a new "associate member" of the OJA. His name? Jean-Marie Weber. In a moment, I'll tell you more about Mr Weber.
But first, I am curious to know, who has elected Jean-Marie Weber? He has never been a journalist. But he does have one special role in the Olympic movement.
He paid the bribes. Huge bribes. Bribes for maybe 30 years to high ranking sports officials. Is this now a qualification for membership of the Olympic Journalists Association?
I can't afford this membership fee. My children must be fed first.
Apparently he was elected in 2009. The Constitution of OJA says an "associate member" can be nominated by the Executive Committee. The definition of an "associate member" like Jean-Marie Weber is the following:
"This will be offered to any individual, newspaper, federation, television network, sponsor, association, promoter etc. … whom the Committee considers has made a contribution to the Association or whose professional duties impact on Olympics."
Oh yes! Mr Weber's activities have impacted on Olympic sport big time. Massively. He's the man who bought sport with big bags of banknotes.

How about SwFr138 million in bribes? Or financing dreary publications like Sport Intern since the rest of us were babies?
By the way: It was interesting to read in the "Constitution Status" that there should be an annual general meeting.
I was never invited to any. I have no idea if a meeting took place ever.
Just one last remark: This is not about criticising the honorary work of other journalists. I do appreciate their work, especially if the purpose is to organise better working conditions for journalists in the Olympic circuit.
But: I don't think adopting people who are working on the other side, the Dark Side, who some of us watched in a Zug court last year refuse to answer direct questions from the magistrates about who got the kickbacks?
I would very much like to get information from our Committee. Over to you guys.
Ironically my presentation at Play the Game last Wednesday in Coventry was about the biggest bribery scandal in the Olympic history. My topic was: "The ISL/ISMM bribery system: SwFr138 million for high-ranking officials in the Olympic world".
For those of you who are not familiar with the ISL-bribery system: I will publish an extended version of my presentation on my sport-political blog. Just one important point: The man who has paid SwFr138 million (according to judges, to defendants and lawyers in the ISL court case in Zug/Switzerland) was the former ISL executive Jean-Marie Weber.
Is he really one of us? How on earth was he given membership?
I do think this is important so I am sending this email to every "full member" of OJA, to the IOC Press Office, the head of the IOC Press Commission and a few people who have recently discussed measures against corruption in sport with me in Coventry at the Play the Game conference: journalists, sport officials like Dick Pound, scientists and NGO-officials from 31 countries.
Jens Weinreich is an investigative freelance journalist. His specialist areas are the international politics of sport, the International Olympics Committee, FIFA and corruption in sport. Until 2008 he was the editor of Berliner Zeitung and the head of the newspaper's sports section during the 2006 World Cup in Germany. He has been voted Germany's sports journalist of the year as well as the online journalist of the year.
Read an interview with Weinreich here
Visit Weinrich's website by clicking here
sportsjournalists.co.uk contacted SJA member and OJA secretary Adrian Warner about Weinreich's complaint. Warner said, "I have sent an email to members saying we need to discuss this because it is a serious complaint from one of our members."
---
Click here for more recent articles on journalism, sport and sports journalism
---
SJA MEMBERS: Make sure your profile details are up to date in the 2010 SJA Yearbook by clicking here
---