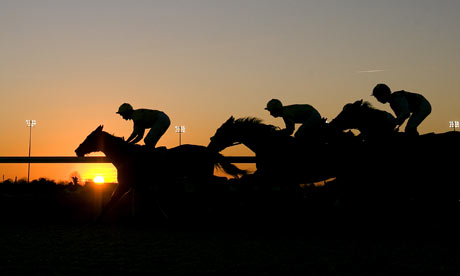 SJA sponsors Sky Bet are playing host at Kempton Park races on Wednesday week, November 11, and are offering to invite 10 SJA members to enjoy an evening of fantastic racing and hospitality.
It is the latest generous offer from the SJA's newest partners, who have been working with the Association for the past year.
Sky Bet sponsor the SJA's Sky Bet Sports Betting Writer of the Year award, part of the SJA's British Sports Journalism Awards to be staged in London next March. During the summer, they also funded the Sky Bet Ashes Betting Challenge for SJA members.
Floodlit, evening race meetings at Kempton begin with a first race at 6.50pm. A hot meal buffet and bar will be provided for all Sky Bet's guests.
Places will be allocated on a strict first-come, first-reserved basis for SJA members who send an email here, with their name, address and contact details, plus SJA membership number. Those invited will be responsible for their own transport to and from the racecourse.
Entry to Kempton is strictly by invitation only, and Sky Bet reserves all rights in determining who receives invitations.
â–¡ Sky Bet is the SJA's newest partner, the sponsorship being announced in October 2008.
Together with the SJA's other lead sponsor, UK Sport, both partners support our two prestigious annual awards events, including the Sky Bet sports betting writer of the year at the SJA's British Sports Journalism Awards.
The 61st annual SJA British Sports Awards will be staged at The Brewery, in London, on December 9 2009.
---
Click here for more recent articles on journalism, sport and sports journalism
---
Join the SJA today – click here for details and membership application form
---