Football writer Rob Beasley has secured a high-profile transfer, moving a few floors at Wapping from the News of the World to The Sun.

At The Sun, Beasley joins his former News of the World sports editor, Mike Dunn.
Beasley, pictured, was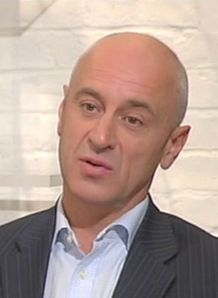 the winner of the SJA's 2005 Sports Story of the Year for his scoop of Chelsea tapping up Ashley Cole.
Beasley joined the News of the World 15 years ago, having worked previously at the Press Association.
His story-getting at the country's biggest-selling Sunday newspaper has managed to antagonise several leading football figures. When Ken Bates owned Chelsea, Beasley regularly attracted ridicule in the chairman's programme notes – something many journalists regard as a badge of honour – while earlier this year, Liverpool manager Rafa Benitez launched a legal complaint against the reporter over disputed quotes in an article.
Beasley filed his final stories for the News of the World at the weekend, announcing his move to the News International daily on Sky Sport's Sunday Supplement football chat show.
Earlier this year, the News of the World announced it had signed Neil Ashton from the Daily Mail to be appointed chief football correspondent.
At the time, the newspaper already had Beasley with the title of "chief football reporter" and Rob Shepherd as "football editor", although a spokeswoman for the newspaper ruled out any suggestion that the appointment might create any professional rivalry over titles, saying "they're just different job titles".
â–¡ Book tickets for the glittering SJA 61st annual British Sports Awards, being staged in London on December 9 – click here for details and booking form
---
Click here for more recent articles on journalism, sport and sports journalism
---
Join the SJA today – click here for details and membership application form
---